Weekdiscount

If you book for a week at Park Molenheide, you receive an extra discount on top of the existing discounts. The discount can amount to 10% depending on the period.
Table

Green = 10% Yellow = 5% Orange = 3%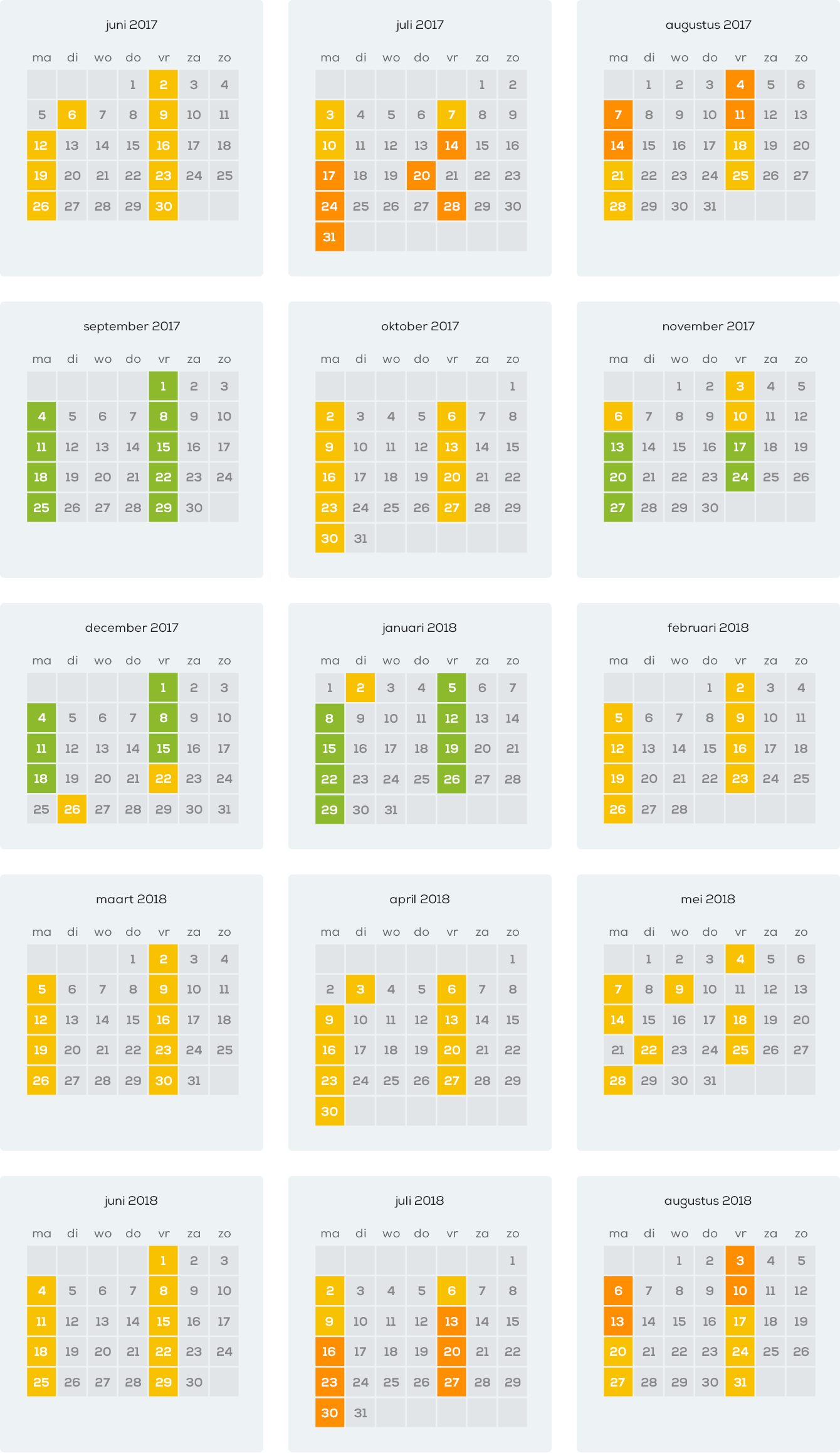 This is how it works:
Up to 10% discount on your stay depending on the period.
Valid for everyone who will be staying longer than 7 or 14 days.
Can be combined with other discounts including the early bird discount.
Discount will automatically be applied in the booking module.
Booking your holiday at Molenheide is simple!